Comfortable Dentures in Austin, TX
If you need to replace a few missing teeth or even an entire row, we provide quality, natural-looking dentures to complete your smile. Thanks to improved dental technology and techniques, dentures have progressed and are now more comfortable than ever before. Whether you're going the traditional route with a full arch or you're securing them with dental implants, we've got your tooth replacement covered! Schedule your dentures consultation at our Austin dentist's office today!
Schedule a Consultation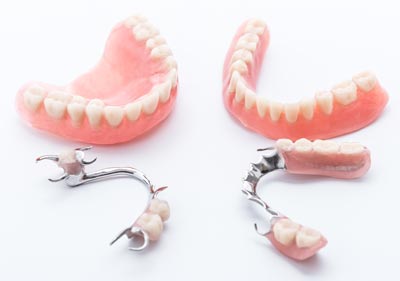 Types of Dentures
Full dentures are the typical prosthesis that people envision when they think of dentures. This restorative piece consists of a gum-like acrylic base that has false teeth attached to it. The false teeth will be custom designed to match the shade and size of your natural tooth so they won't look out of place. Typically, this form of dentures is secured with a dental adhesive to eliminate slipping and movement.
Similarly to full dentures, partial dentures contain the same acrylic base and false teeth, but on a smaller scale. Partial dentures are used when you're only missing a few teeth, rather than an entire row. Oftentimes, partial dentures incorporate metal clips to attach to the natural teeth surrounding your gap. The clips are extremely durable and typically don't require a dental adhesive, but you can incorporate an adhesive for added security.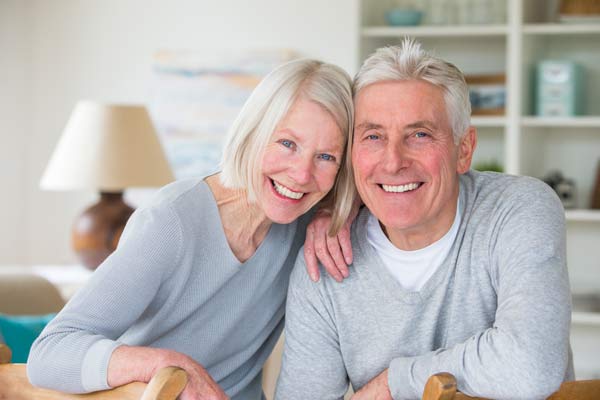 Benefits of Dentures
Cost-Effective Tooth Replacement
Enhances Your Appearance
Long-Lasting Results
Permanent Treatment
Restores Function to Your Smile
Contact Us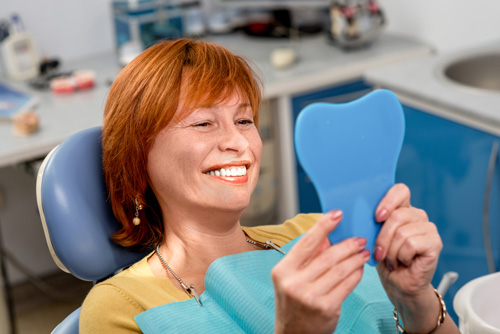 Caring for Dentures
While dentures are meant to withstand the wear and tear of everyday life, you should be cautious when handling them. When taking them out, do so over a towel so they will be cushioned if they slip out of your hands. At night, ensure you soak them in a dental solution or water to avoid them drying out. Additionally, your dentures should be brushed once per day and removed after each time you eat to eliminate bacteria buildup from leftover food particles.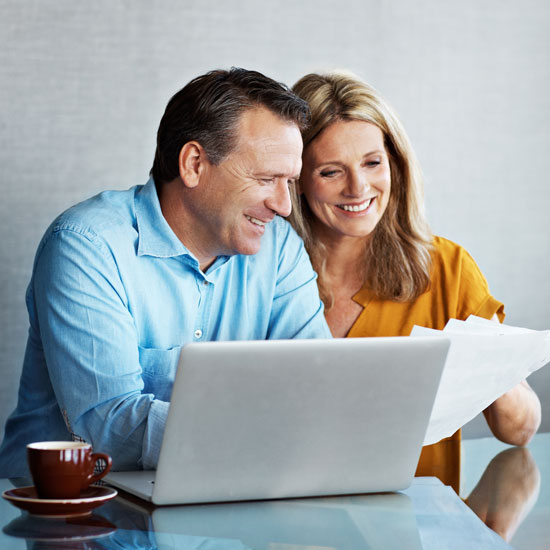 Cost of Dentures
At Austex Dental, we do our best to provide affordable dentures to patients with all types of budgetary needs. We are insurance friendly and happy to file, track, and update your claims for you. For our uninsured patients, we also offer an in-house dental membership plan so you can still afford high-quality dental care. For more information about our payment options, please visit our financial page or speak with a member of our friendly team.
Contact Us