What Are the Advantages of Organic Toothpaste?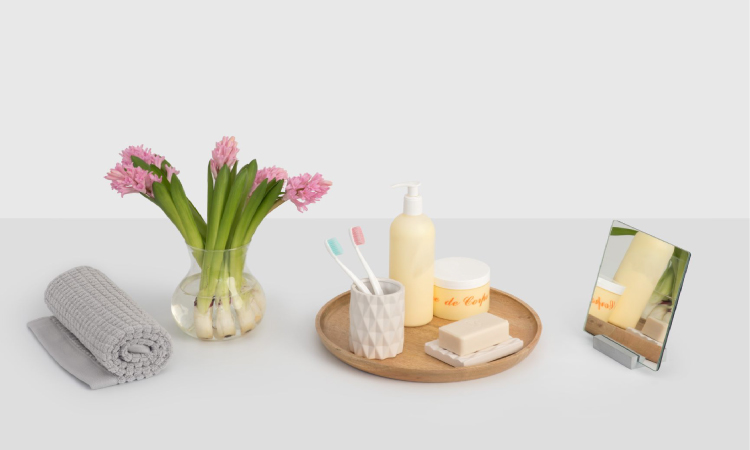 Ever since the mass production of toothpaste in the late 1800s, it has become an integral part of any good oral hygiene routine. It was initially sold in jars, with Colgate introducing toothpaste tubes as we know them in the 1890s. As the years have progressed and both technology and oral hygiene have advanced, the composition of toothpaste has changed, too.
When you buy toothpaste today, you have a variety of different options to choose from—so how can you be sure that you're buying the safest, most effective product? Today, Dr. Ding and the rest of the team want to talk about a relatively new version of toothpaste on the market: organic toothpaste.
What Is Organic Toothpaste?
As the name implies, organic toothpaste is composed of entirely natural ingredients. Often, it consists of anti-bacterial agents like peppermint and spearmint oil that conveniently work double time as breath fresheners, too. Unlike conventional toothpaste, you won't find any chemicals or detergents that work like soap to clean teeth.
How Does Organic Toothpaste Work?
Although we've come a long way from the days when humans used twigs to clean their teeth, the idea is much the same. The physical act of brushing your teeth is what really cleans them by removing excess food particles that are trapped in the teeth and gums. In conventional toothpaste, chemicals like fluoride, sodium lauryl sulfate, and saccharin work to fight bacteria that can cause bad breath or gingivitis. In organic toothpaste, those natural agents we mentioned above do the same job.
Is Organic Toothpaste Safer?
While the chemicals used in conventional toothpaste are all safe in small doses, they can be harmful in greater amounts. With organic toothpaste, you can be sure that you and your family are getting the same cleaning, antimicrobial, and breath-freshening benefits without relying on chemicals.
Of course, organic toothpaste only keeps you healthy if you use it correctly! Be sure that you're brushing twice a day for two minutes each time using a pea-sized amount of organic toothpaste. To ask our team any questions about your oral hygiene routine or to schedule your next visit to Austex Dental, call our office today!
Contact Us